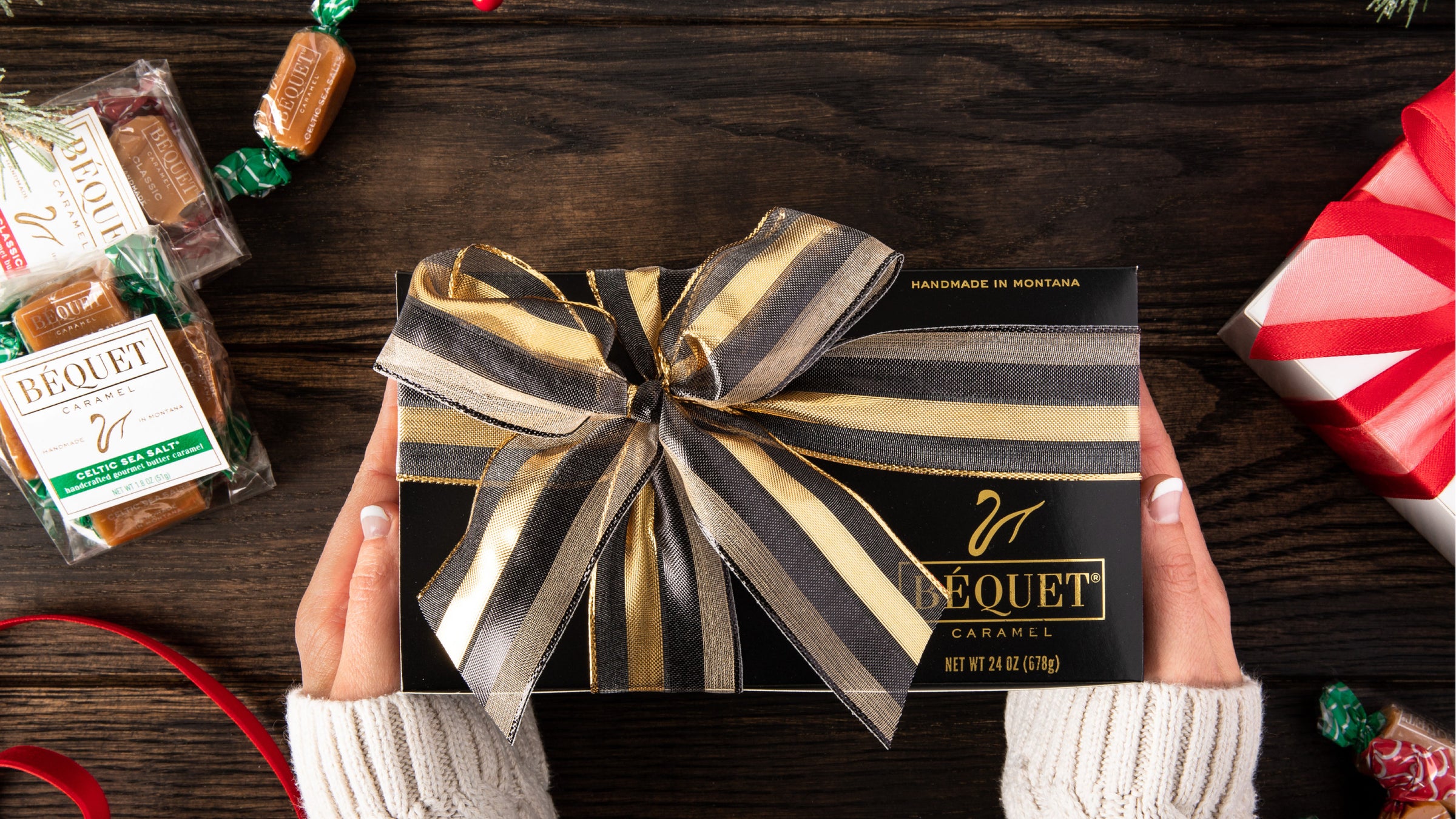 ELEVATE YOUR GIFTING PROGRAM
Thank your best customers or employees with a gift of our award-winning Béquet® Gourmet Caramel. One taste and they will know you cared enough to send the best.
We can customize a message from you on several of our gift packaging options. Call today to learn more about the wide variety of sizes and custom options that are available. We have a bag or box of Béquet Gourmet Caramel that is just right for your budget and purpose.
Caramel can be sent all year. Unlike chocolate, our caramel is quite heat resistant and does not show signs of heat exposure.
Call today, toll free, 1-877-423-7838 to learn what we can do for your business.