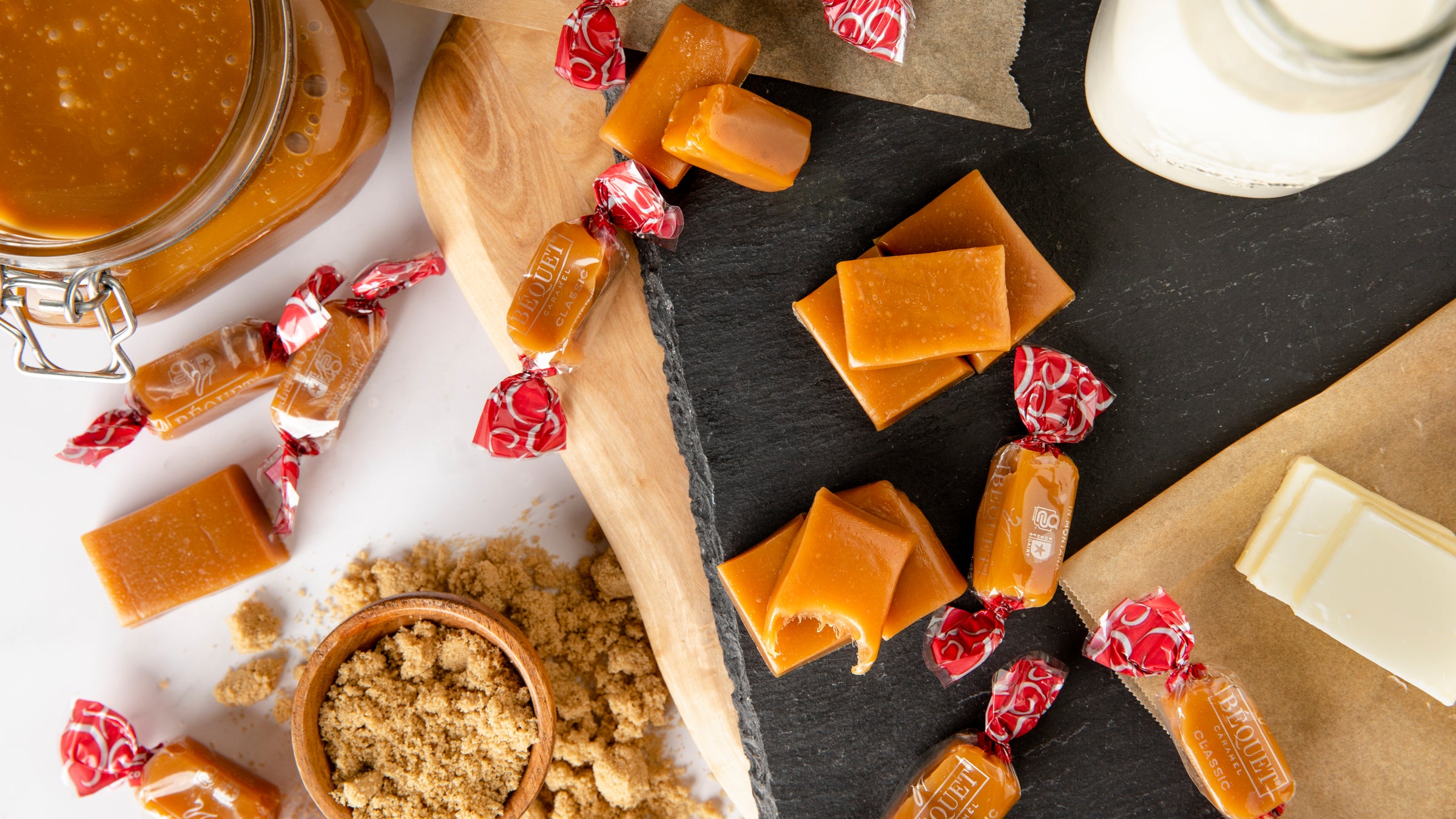 MADE WITH THE
FINEST, ALL-NATURAL INGREDIENTS
Gourmet caramel handmade in Bozeman, MT with a buttery, one-of-a-kind experience you'll never forget.
SHOP NOW
FEATURED IN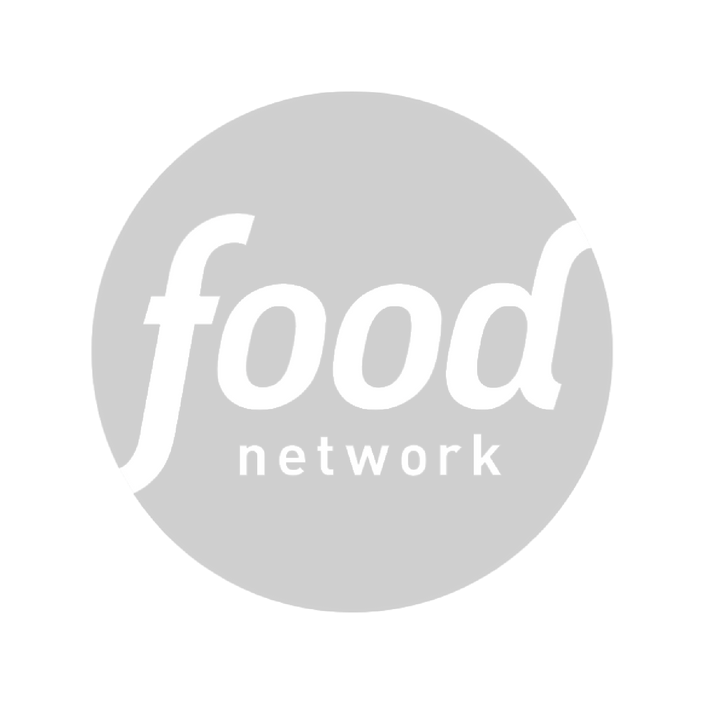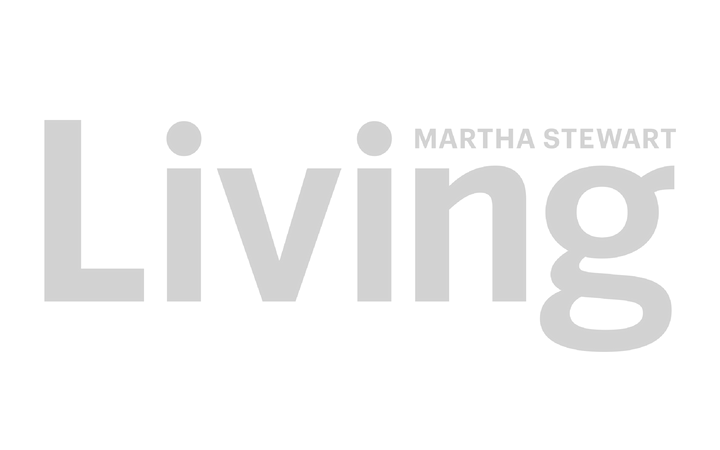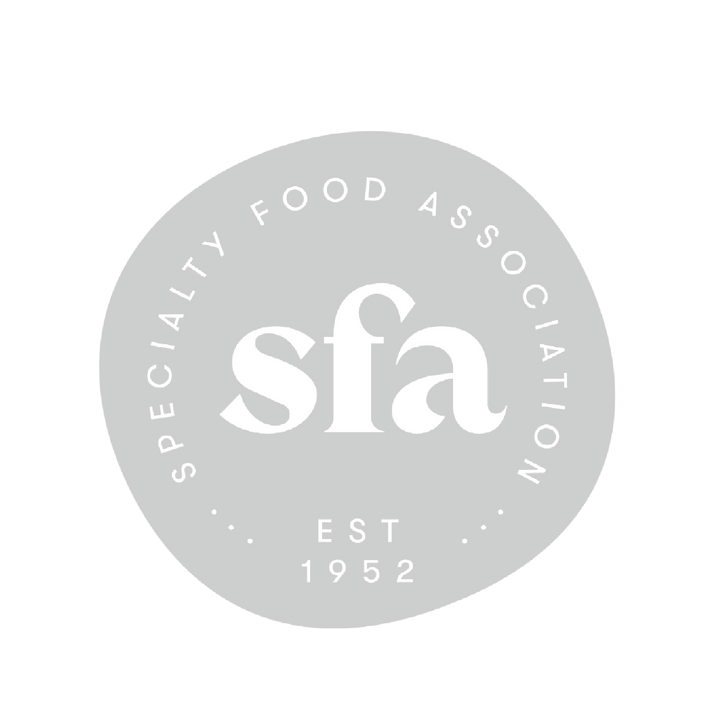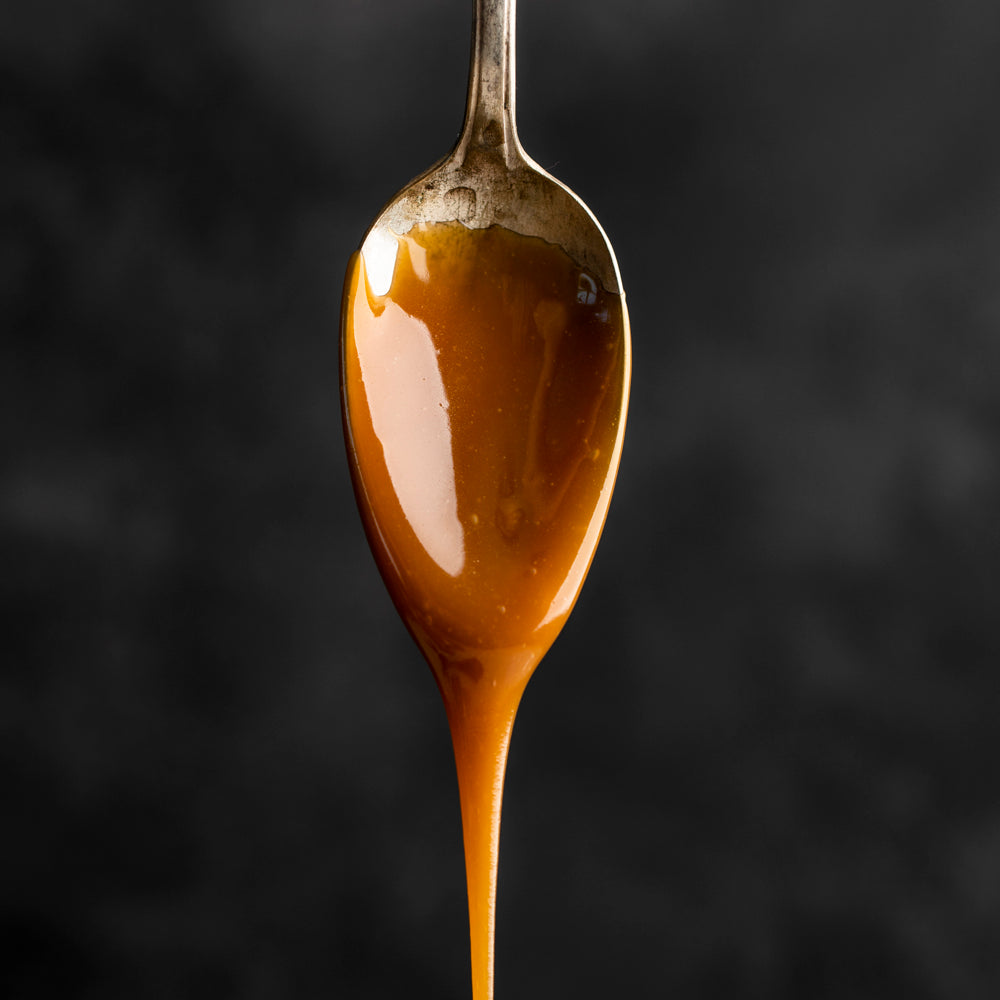 Unparalleled Taste & Texture
We slow simmer the finest ingredients to create the smoothest, creamiest, most exquisite tasting gourmet caramel.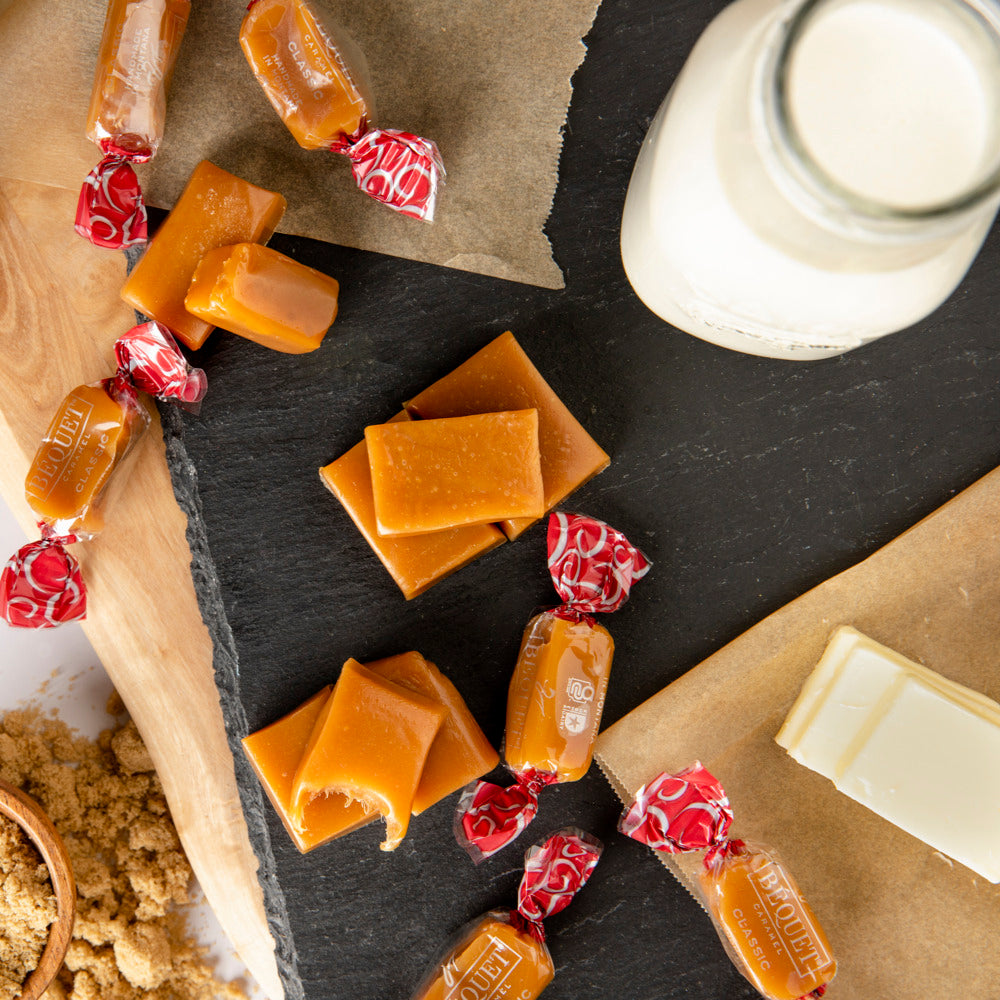 MADE FROM 100% NATURAL INGREDIENTS
Non-GMO Sugar, Non-GMO Tapioca Syrup, Antibiotic-Free Milk, and Pure Sea Salt to name a few.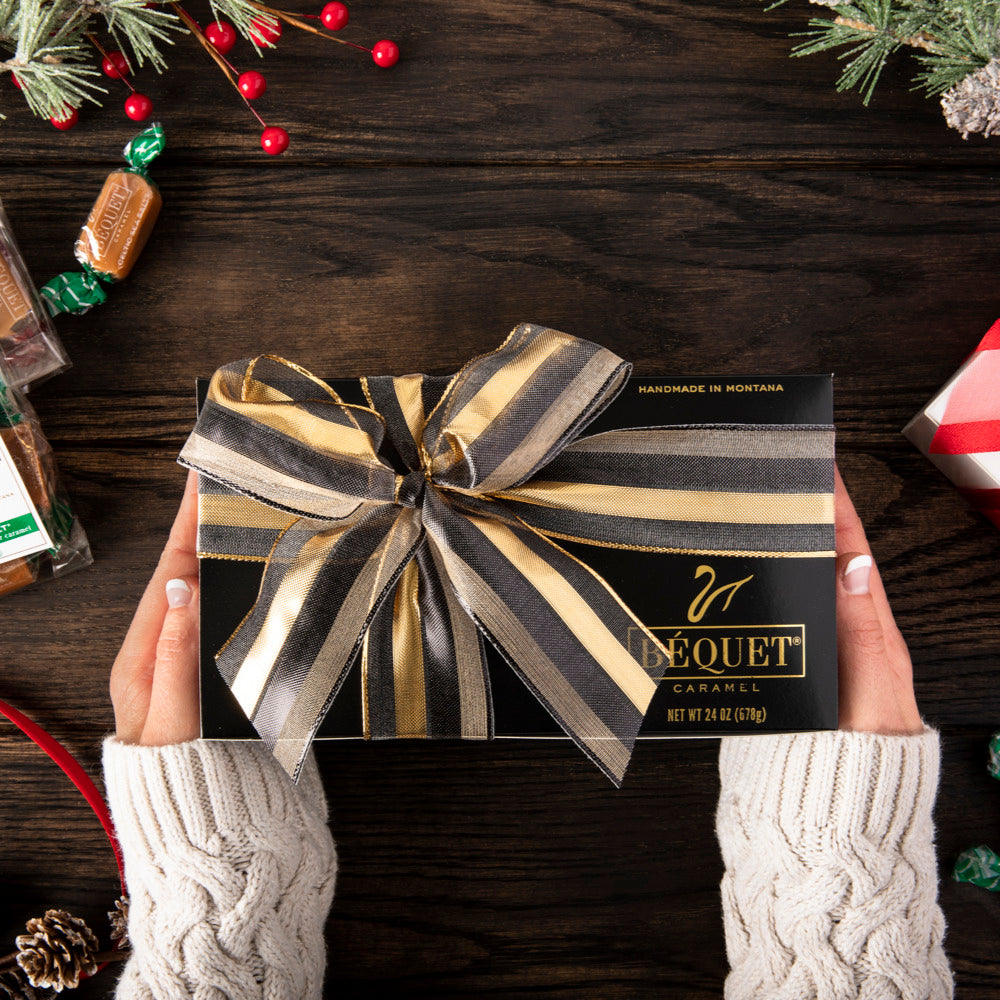 12-Time National Award Winner
An uncompromising commitment to quality has resulted in wide recognition as the finest caramel made.